Description
The DALI USB Interface Device is part of the Diginet Lighting Management System, which incorporates the Digital Addressable Lighting Interface (DALI) open standard protocol for lighting control.
The device enables the installer to quickly and easily program and re-program DALI Short Addresses in DALI Lighting Control Gear and DALI Emergency Control Gear. This can be carried out from a PC or via a Wi-Fi connected smart phone / tablet. The device also provides the installer with a quick and easy method to test basic communication of a DALI line without connecting to a PC.
More Information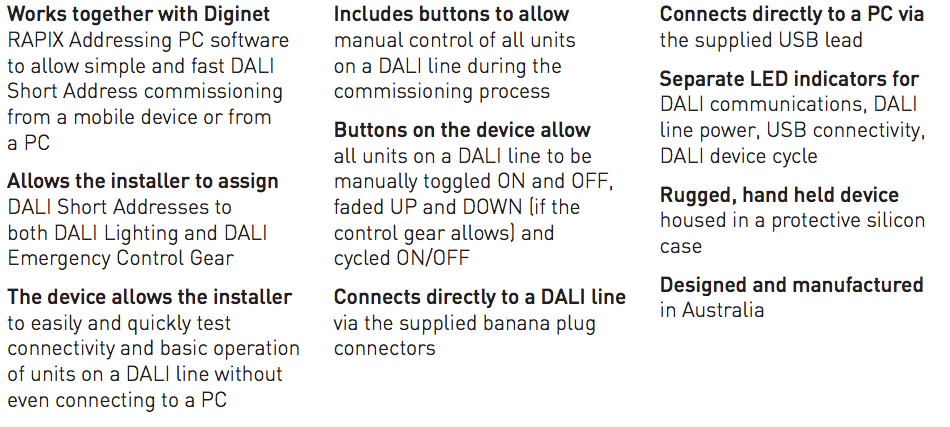 Works with RAPIX Addressing software
Allows DALI Short Addresses to be assigned
Perform quick DALI tests without a PC
PC connection for full tests & Short Addressin
Download RAPIX Addressing Software FREE here.